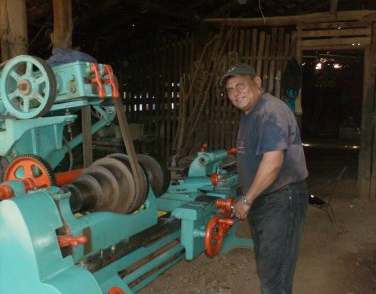 I have made some additional loans through Kiva, $250 for 5 loans in: Nicaragua, Ghana, Viet Nam, Togo and Tanzania. I have now made 37 loans for a total of $1,775. 5 loans of $250 have been paid back (and I relent the proceeds). Kiva says 5.64% are delinquent. While they show my delinquency rate they don't show me which loans are delinquent. Frankly I think that figure may be in error (maybe it is counting one that was delinquent but is not now – see next paragraph). In any event all loans appear to have been paid off in full on time or are being paid in full now on time.
In any event no loans are in default. One loan in Kenya for bike repair shop (that for whatever reason I especially liked) and did connect me more to the troubles in Kenya recently. Kiva mentioned many banks were having trouble keeping in touch with clients as many people fled violence. For two months there was no activity then there was a payment for 3 full months. I was happy when a new payment came in, not for the money being repaid (which shows again that my aim with this money is not a return for me but to provide opportunities to entrepreneurs), but for confirmation he was doing well.
Photo of Cesar Augusto Santamaría Escoto in his welding workshop, Chinandega, Nicaragua.
If you have a Kiva page, let me know and I will add a link to it on the Curious Cat Kivans page.
Related: Provide a Helping Hand – Microfinancing Entrepreneurs – Entrepreneurship posts on the Curious Cat Science and Engineering blog
Comments