Asia
banking
bonds
capitalism
chart
China
commentary
consumer debt
Credit Cards
credit crisis
curiouscat
debt
economic data
Economics
economy
employment
energy
entrepreneur
Europe
Financial Literacy
government
health care
housing
interest rates
Investing
Japan
John Hunter
manufacturing
markets
micro-finance
mortgage
Personal finance
Popular
quote
Real Estate
regulation
Retirement
save money
Saving
spending money
Stocks
Taxes
Tips
USA
Warren Buffett
The $1.9 trillion covid19 relief law (American Rescue Plan Act) includes large increases in health insurance subsidies in addition to the $1,400 per person payments to individuals. The law increases subsidies for 2 years.
Under the new law, nobody will have to pay more than 8.5% of their income on health insurance. The government will also pick up 100% of COBRA premiums through September. COBRA is health insurance for people who've lost their jobs.
"Probably about three-quarters of uninsured people in the U.S. who are citizens are going to be eligible for some sort of financial help," said Cynthia Cox, a vice president at the Kaiser Family Foundation.
I wrote before about the fact that under the old law, based on how the subsidy worked you could lose over $5,000 in health care subsidy payments by earning just enough to no longer be eligible for the subsidy. This new law eliminates that issue (for 2 years) as health insurance costs are now subsidized so that they cost no more than 8.5% of income (instead of having a hard cut off where subsidies go to $0).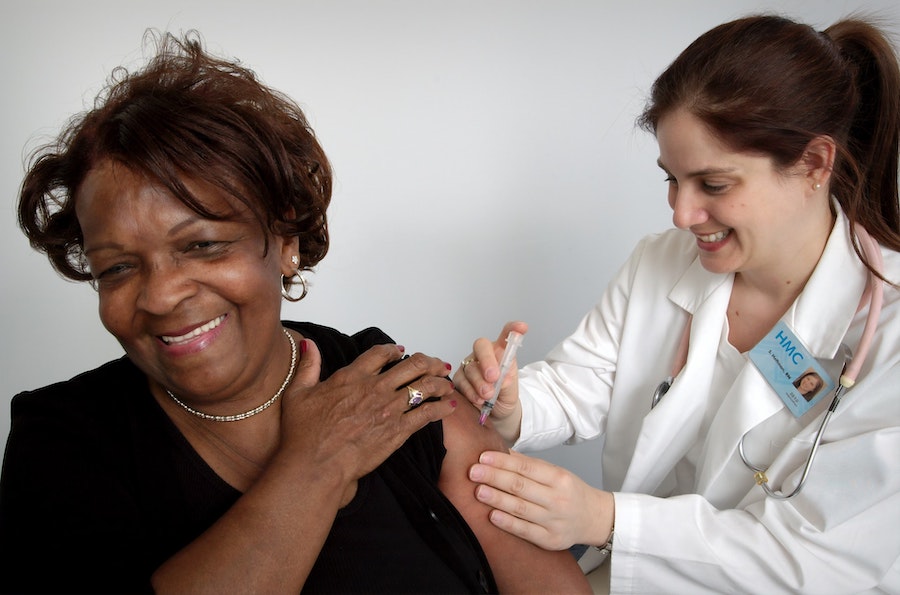 For people most people that pay for their health care themselves (instead of their employer paying) this is likely a much larger benefit than the cash payment of $1,400.
The Kaiser Family Foundation calculator lets you get a quick idea of what your approximate subsidy benefit. A 55 year old earning $55,000 would be entitled to a subsidy of $4,700 about 50% of their health insurance costs (based on the USA average). For a 50 year old the subsidy would be $2,900 or 38%. For a 60 year old the subsidy would be $6,800 or 59%. For a couple of 35 year olds and 2 children the subsidy would be $12,100 per year or 72%.
For a 35 year old couple earning $85,000 with 2 children the subsidy would be $9,600 per year or 57%. And for a 55 year old earning $85,000 the the subsidy would be $2,200 per year or 23%.
Only the family of 4 would have been eligible for any subsidies under the old law (or will be eligible after this new law expires in 2 years). And the single 55 year old earning more than $80,000 is not eligible for the $1,400 payment but would receive $2,200 as a health care subsidy.
This is a huge personal finance benefit that has not been widely discussed but will have a huge impact on people's financial health for the next 2 years.
BenefitsCheckUp is a free service of the National Council on Aging. Many adults over 55 need help paying for prescription drugs, health care, utilities, and other basic needs. There are over 2,000 federal, state and private benefits programs available to help those living in the USA. But many people don't know these programs exist or how they can apply.
BenefitsCheckUp asks a series of questions to help identify benefits that could save you money and cover the costs of everyday expenses in areas such as:
Medications
Food
Utilities
Legal
Health care
Housing
Taxes
Transportation
Employment Training
While the National Council on Aging is focused on benefits for older people the service actually finds many sources that are not dependent on age.
If you complete the overall questionnaire it is fairly long (about 30 questions) but still can be completed in 10 minutes. Also you can target your request (say to health care) and have a shorter questionnaire. They will provide links and contact information to various programs you may qualify for based on your answers.
Related: Disability Insurance is Very Important – Personal Finance, Minimal Budgeting – Truly Free Credit Report – Manage Your Borrowing and Avoid Debt Negotiators
Determining exactly what needs to be saved for retirement is tricky. Basically it is something that needs to be adjusted based on how things go (savings accumulated, saving rate, planned retirement date, investing returns, predicted investing returns, government policy, tax rates, etc.). The simple idea is start by saving 15% of salary by the time you are 30. Then adjust over time. If you start earlier maybe you can get by with 12%…
How Much to Save for Retirement is a very good report by the Boston College center for retirement research. They look at the percent of income replacement social security (for those in the USA) provides. This amount varies greatly depending on your income and retirement (date you start drawing social security payments).
Low earners ($20,000) that retire at 65 have 49% of income replaced by social security. Waiting only 2 years, to 67, the replacement amount increases to 55%. For medium earners ($50,000) 36% and 41% of income is replaced. And for high earners ($90,000) 30% an 34%.
Starting savings early make a huge difference. Starting retirement savings at age 25 requires about 1/3 the percentage of income be saved as starting at 45. So you can save for example 7% from age 25 to 70 or 18% from age 45 to 70. Retiring at 62 versus 70 also carries a cost of about 3 times as great savings required each year. So retiring at 62 would require an impossible 65% if you didn't start saving until 45. But these numbers are affected by many things (the higher your income the less social security helps so the higher percentages you need to save and many other factors play a role).
Starting to save early is a huge key. Delaying retirement makes a big difference but it is not nearly as much in your control. You can plan on doing that but need to understand that you cannot assume you will get to set the date (either because finding a job you can do and pays what you wish is not easy or you are not healthy enough to work full time).
If you don't have social security (those outside the USA – some countries have their versions but some don't offer anything) you need to save more. A good strategy is to start saving for retirement in your twenties. As you get raises increase your percentage. So if you started at 6% (maybe 4% from you and a 2% match, but in any event 6% total) each time you get a raise increase your percentage 100 basis points (1 percentage point).
If you started at 27 at 6% and got a raise each year for 9 years you would then be at 15% by age 36. Then you could start looking at how you were going and make some guesstimates about the future. Maybe you could stabilize at 15% or maybe you could keep increasing the amount. If you can save more early (start at 8% or increase by 150 or 200% basis points a year) that is even better. Building up savings early provides a cushion for coping with negative shocks (being unemployed for a year, losing your job and having to take a new job earning 25% less, very bad decade of investing returns, etc.).
Investing wisely makes a big difference also. The key for retirement savings is safety first, especially as you move closer to retirement. But you need to think of investment safety as an overall portfolio. The safest portfolio is well balanced not a portfolio consisting of just an investment people think of as safe by itself.
Related: Retirement Planning, Investing Asset Considerations – Saving for Retirement Must Be a Personal Finance Priority – Investment Risk Matters Most as Part of a Portfolio, Rather than in Isolation
I'm really too lazy for any ongoing budgeting. This is the model I have used: write down your big expense (rent, car payment, required student loan payment…). Get the total take home pay each month subtract your big expenses. If that is negative you better do something else (make more money, get rid of big expenses).
Big monthly expenses:
Rent: $900
Car payment + insurance: $300
Cash (miscellaneous spending food, gas, cloths, books…): $450
Utilities+ (heat, electricity, phone, internet…): $250
Take home pay: $2,800.
That leaves $900/month ($2,800 – $1,900). Decide how to allocate that – toward your IRA, saving to buy a house or take a vacation, eating out (above what was allocated above for cash), pay off debt (if you have it…), build up an emergency fund, save to buy a new MacBook Pro with Retina display…
If I decided to allocate $300 to my IRA (or increase my 401k) I would just set that up automatically each month. Then say I decided to put $400 toward other savings I would have that go to my savings account each month. And I decided I could use the $200 to pamper myself I just leave that in my checking account and what is in checking is what I have to spend.
I just don't spend more than that. Just like when I was in college I had little spending money. I could spend that. I couldn't spend any more, I didn't have it. If I were to go over (I never did), but if I were to have (say my credit card bill exceeded my checking account balance), I would have had to reduce my cash the next month. I reality I would have something like $2,000 extra in the checking account so no bills would be a problem (and just view $2,000 as 0).
In 6 months see where things stand. Is it really working? Did you mess up and forget some expenses… If you need to adjust, do so. Re-examine every 6 months (or every year, if you are doing pretty well).
Take a portion of each raise (50% maybe) and devote it to personal finance goals (paying off debt, retirement savings, building up emergency fund, saving for big purcahse, investing, give more to charity…); don't just use it to increase spending. Use no more than half (or whatever level you set) of the raise to increase your current spending.
Related: Personal Finance Basics: Avoid Debt – Investing in Stocks That Have Raised Dividends Consistently
Trying to create significant supplementary income is not easy. There are lots of people selling get rich quick schemes and ways to earn big money for little effort. But those schemes don't offer what they claim (they just don't work for any, but a few people).
In trying to figure out a good way to create another income stream I thought of the idea of consulting over the internet in very small chunks of time. I explored the options to be a consultant that way and they were not good. But the idea seemed excellent to me and I worked with a friend to develop the idea of us creating such a online service. The potential was great I think. The end service would provide value to those seeking answers and those providing consultation (and to us).
We did get a domain and plan out the service and begin coding the application but didn't progress very far. It was still a great idea and something I planned to consider if I had a bit more time. Well there is now an offering that appears to actually be fairly decent (on first glance): Minute Box.
Minute Box allows you several of the things we planned on offering (but not all of them – at least not yet). You can register as an expert and then be available for those wanting advice. You sign in when you are available to answer questions (and people can send you a note while you are offline). You set your rate. Essentially IM is used for consultation and the billing is taken care of by Minute Box.
One of the keys is matching people to experts well. Minute Box does one thing we planned on doing, which is to emphasize the experts tapping those that already value their advice. This would work very well for bloggers and those with an online presence and reputation.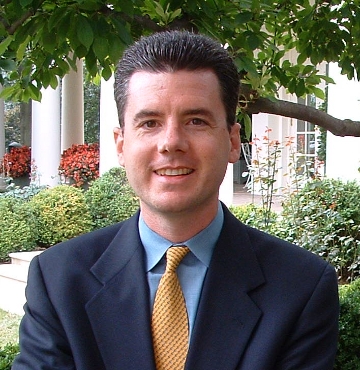 I signed up and created my expert account, so if you want to get some advice from me you can get consulting by the minute from John Hunter.
I think this consulting by the minute model is a great way to create a secondary income stream for those that have a positive online reputation. You can adjust your pay to manage demand. If you have a free week and want to make some extra income you can reduce your rate and offer your readers a special discount. This is potentially a great way to capitalize on your expertise. I haven't had much experience with Minute Box yet so it isn't certain they are the answer (but I haven't seen any other solution that is very good). And no matter the service provider used, I believe the internet enabled micro consulting is a great way to provide some extra income and make your personal finances more robust.
The range of advice you can offer is huge. For nearly anything there are people that need advice: how to cook thanksgiving dinner, helping a child with math homework, fashion advice, editing a resume, which mortgage offer is better in a specific situation, fixing a bug in a WordPress blog, what are good plants for a shady area… The list is nearly endless.
I wish I had been able to create a web site to facilitate this process. I believe the potential is huge. That is why I was so interested in making this idea work. It is the only web business I have seriously considered (and even started). I have numerous web sites but they involve providing content online not any software as service businesses.
Related: Earning More Money – Save Some of Each Raise – If you can't pay cash, earn more money or save until you have the cash
Georgetown University Center on Education and the Workforce has produced a new report looking at the value of different college degrees in the USA. I have seen a great increase in discussions of the "bubble" in education. Those articles often say a college degree doesn't assure the success it used to. The data I review seems to show extremely large benefits for those with a college degree (higher salaries but, much more importantly, in my opinion, they also have much lower unemployment rates).
Those benefits are greatest for several majors including science, math and engineering. The problem I see is not so much that significant benefits are lacking for college degrees but the huge increases in costs of getting a degree are so large that for some majors the cost is just so large that even with the benefits it is arguable whether it is worth the cost (while a few decades ago the benefits were universal and so large the economic benefit was not debatable).
The authors of the report found that all undergraduate majors are worthwhile, even taking into account the cost of college and lost earnings. However, the lifetime advantage ranges from $1,090,000 for Engineering majors to $241,000 for Education majors. As I have written frequently on the Curious Cat Science and Engineering blog, engineering degrees are very financially rewarding.
The top 10 majors with the highest median earnings for new graduates are:
Petroleum Engineer ($120,000)
Pharmacy/pharmaceutical Sciences and Administration ($105,000)
Mathematics and Computer Sciences ($98,000)
Aerospace Engineering ($87,000)
Chemical Engineering ($86,000)
Electrical Engineering ($85,000)
Naval Architecture and Marine Engineering ($82,000)
Mechanical Engineering, Metallurgical Engineering and Mining and Mineral Engineering (each with median earnings of $80,000)
Related: 10 Jobs That Provide a Great Return on Investment – Mathematicians Top List of Best Occupations – New Graduates Should Live Frugally
I believe long term disability insurance is a must for a safe personal financial plan. The risk of not being covered isn't worth it. An office worker should have a very low risk of something happening that qualifies you for receiving benefits (even with fairly serious injuries for a hunter-gatherer or farmer they can earn a living).
That is actually the perfect situation for insurance. Insurance should be cheap when the risk is small. You want insurance for unlikely but very costly events. You don't want insurance for likely and inexpensive events (paying the middle man just adds to the cost).
I believe, other than health insurance it is the most important insurance. For someone with dependents life insurance can be important too. And auto and homeowners insurance are also important. Insurance if an important part of a smart personal finance. It is wise to chose high deductibles (to reduce cost).
In many things I believe you can chose what you want to do and just deal with the results. Forgoing health or disability insurance I think don't fall into that category. Just always have those coverages. I think doing without is just a bad idea.
When I would have had gaps in coverage from work, I have purchased disability insurance myself.
I am all in favor of saving money. About the only 2 things I don't believe in saving money being very important are health and disability insurance. Get high deductible insurance in general (you should insure against small loses). And with disability insurance you can reduce the cost by having the insurance only start after 6 or 12 months (I chose 12). As you get close to retirement (say 5 years) the risk is much less, you only have so many earning years left. If you wanted to save some money at that point it might be ok if you have saved well for retirement and have a cushion (in case you have to retire 3 year early). Long term care insurance may well be wise to get (if you didn't when it was cheaper and you were younger. Long term care insurance is really tricky and very tied to whatever our politicians decide not to do (or do) about the broken health care system we have in the USA. The cost also becomes higher as it is moving toward a likely event, instead of a unlikely event (as you age you are more frail).
Related: How to Protect Your Financial Health – Personal Finance Basics: Avoid Debt
In the first place debit cards are a bad idea. They don't have the same protection as credit cards. Banks pushed them in the USA because of the huge fees they charged (hidden from users). Now those banks are not allowed to charge the hugely excessive fees (compared to any other country) they had been charging retailers. And the banks are now trying to push huge fees onto those using the cards. Just dump any debit card you have.
Secondly, you should have long ago severed any ties with the large banks (that not surprisingly are the ones announcing the huge fees, so far). They provide lousy service and extract exorbitant fees whenever they can sneak them by you. Choosing to do business with companies that you must remain hyper vigilante to abuse from is just not sensible. Small banks unfortunately get bought out by the large banks to prevent competition. So while using small banks is ok, you keep having to go to a new one as the large ones buy out your bank to prevent the competition.
So it is more sensible to just pick a credit union. Credit unions are decent overall. Some can still be bad choices but it is almost impossible to do worse than any of the large banks. If you use ATMs a good deal make sure you minimize ATM fees when selecting a credit union (their policies in that area – waived fees, network ATM access… are significantly different between your options).
The free checking we have grown accustom to may well be on the way out. That seems fine to me. Essentially the government's subsidy to the large banks and financial institutions in repressing short term interest rates (at the expense of course of savers and retirees) has greatly reduced the value of checking and savings balances at banks. I am sure the large banks will be the most customer unfriendly as fees are added to accounts, based on their track record.
Obviously you should not carry credit card balances, with high interest rates.
There really is almost no excuse for dealing with the large banks (other than a mortgage that was sold to them without your permission where you have no option but to put up with their behavior as their customer). Many of the other extremely bad customer service industries (cable TV, internet access providers, airlines) have monopolistic powers than often make it extremely difficult to avoid dealing with them. Of course the large banks make huge anti-competitive moves that shouldn't allowed in any capitalistic system. But then our system is more about what you can buy with your cash payments to congress than capitalism. And you can't accept the proponents claims of capitalism as a reason to do what they ask; more often then not those playing the capitalism over government argument are asking for anti-capitalist measures (allowing anti-competitive practices etc.) in support of special interest at the expense of society (markets require regulation to have the benefits of competition provide a dividend to society).
Related: Credit Card Regulation Has Reduced Abuse By Banks – Credit Card Issuers Still Seeking to Take Your Money – More Outrageous Credit Card Fees
I have written about the importance of protecting yourself against the companies that provide you financial services. There are few (if any) industries that as systemically try to trick and deceive customers out of large amounts of money as the financial services sector does. In addition to watching them, you it also makes sense to watch your credit card charges. For some reason attorneys general let large scale financial fraud go with much less policing than petty theft by juveniles (if some kids come in and take your TV they will be in trouble, if some large bank does the same thing to all of the household goods of many people that never even were their customers criminal charges are ignored for everyone involved – one of many such examples of bad decisions by attorneys general).
Because financial fraudsters are allowed to continue without much fear of prosecution: thousands, or tens or thousands, or hundreds of thousands and then maybe something will be done, of course that is a lot of people to suffer before action is taken. For that reason we are subject to long standing schemes to take money fraudulently go on for a long time. I wouldn't even be surprised if most companies found to have taken money that isn't theirs are left off when they refund money to those people that caught them and that is seen as ok.
Given this state of affairs, many have discovered just sending bills to people and companies and billing your credit card for things you didn't order is a good way to steal money. Since law enforcement is extremely lax about stopping this. It is in your interest to protect yourself.
Bill Guard is one new service to watch your credit card charges and alert you to potentially fraudulent charges. It seems like a pretty good idea. Like Google flagging spam email for you. I really would think credit card companies should do this (they do but I guess not nearly well enough – no surprise there). I don't so much love the idea of sharing credit card info with these people. And I don't charge much so I can review my bill easily, myself. I can imagine lots of others though have difficulty remember every charge. If so, this may well be wise.
Read more
His point on dollar cost averaging is sensible. Markets go up, more than down, overall [the statistically best approach] if you have a lump sum to invest the best strategy would be to invest it all now. There is added risk with this however, which he would accept. Also it doesn't change the main reason people end up dollar cost averaging (by default, with retirement savings from each paycheck).
over long time horizons bonds are actually riskier than stocks… [also] there are more rolling 3 year periods where bonds lose money than there are where stocks lose money.
He discusses these ideas, and many more in his book: Debunkery: Learn It, Do It, and Profit from It-Seeing Through Wall Street's Money-Killing Myths.
Related: Curious Cat investment books – Investment Risk Should be Evaluated as Part of a Portfolio, Rather than Risk of Each Individual Investment – Save Some of Each Raise
Comments