Factfulness by Hans Rosling (of TED talks and Gapminder charts fame) is an exceptionally good book. It provides great insight into how to think more effectively and how to understand the reality of the world we live in (versus the large distortions so common in most people's vision of the world). You can take a quick quiz to see how well you understand the world
Today the people living in rich countries around the North Atlantic, who represent 11 percent of the world population, make up 60 percent of the Level 4* consumer market. Already by 2027, if incomes keep growing worldwide as they are doing now, then that figure will have shrunk to 50 percent. By 2040, 60 percent of Level 4 consumers will live outside the West.
The truth of the very widespread increase in wealth around the globe has influenced my investing strategy for decades. It should be influencing yours, is it?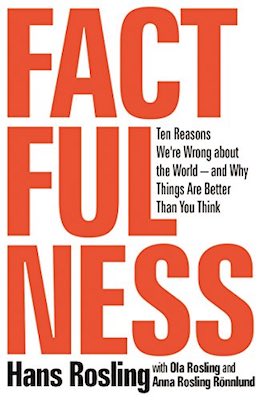 It is not doctors and hospital beds that save children's lives in countries on Level 1 and 2*. Beds and doctors are easy to count and politicians love to inaugurate buildings. But almost all the increased child survival is achieved through preventative measures outside hospitals by local nurses, midwives, and well-educated parents. Especially mothers, the data shows that half the increase in child survival in the world happens because the mothers can read and write.
Data is extremely valuable in helping us make decisions and evaluating the effectiveness of policy. However it is critical to be careful. It is very easy to focus on meeting targets that seem sensible – increasing the number of hospital beds – but that lead to less effective policy.
Dollar street provides photos of people at all 4 income levels from around the globe. This illustrates Hans' point that what determines how people live and what their circumstances look like is mostly a matter of income not the country they live in. It is simple idea but one that runs counter to much of the economic discussion focused so much on national boundaries. National boundaries do matter and the laws and economic reality of the national economy has a large impact but the issues for people at each level of income are much more tied to those in their level of income anywhere in the world than they are tied to their nation.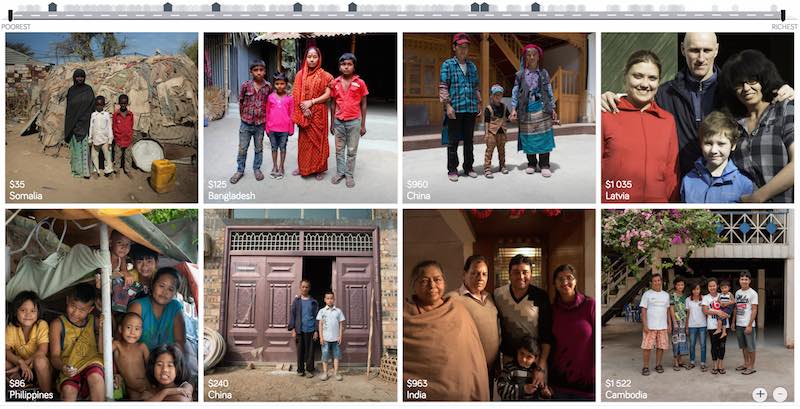 The book relentlessly points out the great progress that has been made globally over the last 50 years and how that progress continues today and looks to be set to continue in the future. We have plenty of areas to work on improving but we should be aware of how much progress we have been making. As he points out frequently he has continually seen huge underestimation of the economic conditions in the world today. This book does a great job of presenting the real success we have achieved and the progress we can look forward to in the future.
* In 2017
Level 1 has 0.75 billion people living on less than $2 per day.
Level 2 has 3.3 billion people living on incomes between $2 to $8 per day.
Level 3 has 2.5 billion people living on $8 to $32 per day.
Level 4 has 0.9 billion people living on more than $32 per day.
Related: GDP Growth Per Capita for Selected Countries from 1970 to 2010 (Korea, China, Singapore, Brazil) – Stock Market Capitalization by Country from 2000 to 2016 – Ignorance of Capitalism Leads us Astray – Wealthiest 1% Continue Dramatic Gains Compared to Everyone Else