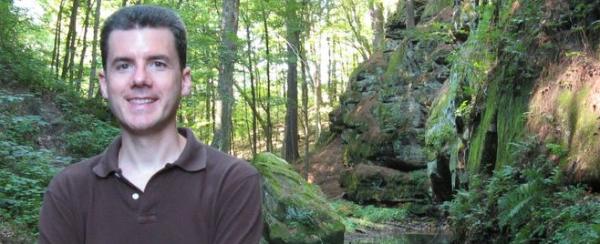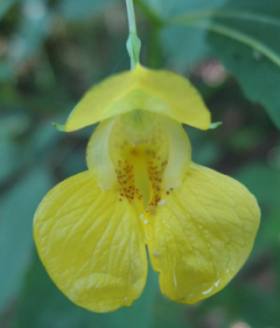 See more photos from my visit to Parfrey's Glen Natural Area in Wisconsin, about an hour outside of Madison. It really was amazingly beautiful – the pictures do not do it justice. The Parfrey's Glen trail is under a mile but well worth visiting. If you want to hike more try the Ice Age National Scenic Trail or nearby Devil's Lake State Park. The top photo is of me (John Hunter) at nearby Durwood's Glen. The yellow flower is from Parfrey's Glen.
Related: Clifton Gorge State Nature Preserve, Ohio – Mesa Trail Boulder, Colorado – Nature Recreation Declining – Mason Neck State Park, Virginia
Parfrey's Glen is Wisconsin's first State Natural Area, is a spectacular gorge deeply incised into the sandstone conglomerate of the south flank of the Baraboo Hills. The exposed Cambrian strata provide excellent opportunities for geological interpretation. The walls of the glen – a Scottish word for a narrow, rocky ravine – are sandstone with embedded pebbles and boulders of quartzite.
Comments