I continue to believe the choices for investors are much more challenging than they normally are, as I have written about several times. Though maybe soon, this will just be the new normal (in which case investors won't have the fairly easy choices they have had for much of the last 100 years).
In previous posts I have discussed the value of real estate investments in this investing climate. Real estate is one way to cope with the challenges of extremely low yields today.
There are many advantages to city property, in the right city. When I was looking at my first house I looked for something that would be easy to rent out. The most important factor to minimize vacancy is high demand. If there is high demand, the worst you should face is the need to lower your asking price.
An additional consideration in buying condos (your only option in large urban centers like New York City, seen in my photo of the Empire State Building) are condo fees. Fees and taxes can make positive cash flow a challenge and they continue when the property is vacant thus creating more risk for the investor. Of course, in popular markets and good times rents are very attractive for owners and price increases can make them great investments.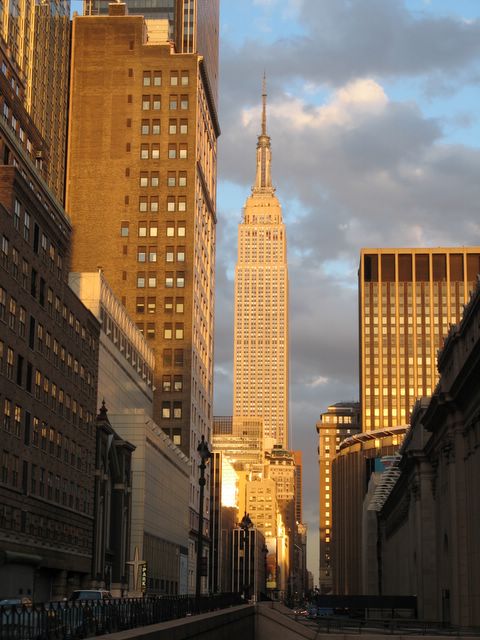 During downturns rental property that is not in high demand can be vacant no matter the price. And those properties with some, but not overwhelming, demand will face the need for dramatic rent decreases to minimize vacancy (and large declines if you need to sell). My purchase was 3 blocks from a metro stop (close in to Washington DC). All housing near metro stops in DC have high demand and that close in to the city has even higher demand.
In over 10 years I have had maybe 2 months of vacancy – the first year I messed up; I was new to trying to rent places out and believed people were going to sign the lease because they said they would but then they backed out. I think I may have had 1 more month sometime, but maybe not, I can't really remember.
I have considered tourist property but have decided against it so far. The rental yield are higher but you have higher vacancy rates, which is manageable, but also much more property management issues to deal with. In order to cope with that you need to hire a property manager, very carefully. You need to carefully check their experience, reliability and competence.
And even for residential real estate the hassles of dealing with the property management yourself may lead investors to use property managers. This cuts into the advantages of direct real estate investments and so if you are going to use property managers then looking at REITs has to be considered. I believe if you are sensible direct real estate investments would normally return more but the risks are significantly higher and the hassle is somewhat to significantly higher. Likely the decision on whether to use direct real estate investing is more about personal preference than just a decision on which option would be a better investment.
Comments