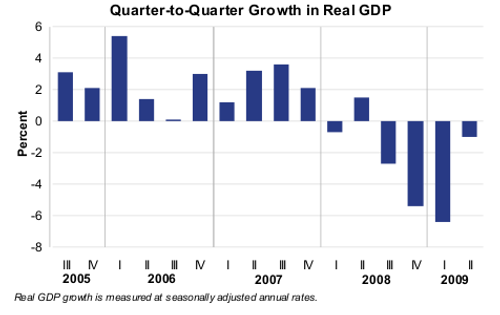 Chart from the
Bureau of Economic Analysis
showing the quarter to quarter growth in real GDP from 2005-2009.
Current-dollar GDP — the market value of the nation's output of goods and services — decreased 1.0%, or $34.7 billion, in the second quarter to a level of $14,143.3 billion. In the first quarter, current-dollar GDP decreased 4.6%, or $169.3 billion.
More details on 2nd quarter, 2009 GDP.
Related: First Quarter GDP 2009 down 6.1% – Economists Raise Projections for Second Half of 2009 – What the Bailout and Stimulus Are and Are Not
Comments