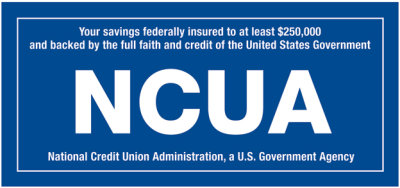 I have discussed the advantage of using credit unions over trying to cope with a bank since so many banks constantly try to trick customers into paying huge fees. Here are some resources to help:
Find a local credit union (site broke link so I removed the link) – with an overview of services offered
Find a local credit union from (NCAU) with links to Financial Performance Report data.
Credit Unions have National Credit Union Share Insurance Fund (NCUSIF) ("backed by the full faith and credit of the U.S. Government") instead of FDIC. The limits on the share insurance are the same as the limits on FDIC, currently $250,000 per individual account holder. Use the link to make sure your credit union provides NCUSIF coverage.
You can also get credit cards through your credit union. In general credit unions are much more interested in trying to provide the customer value instead of trying to stick them with huge fees. But don't just trust your credit union, check out the rates and fees they charge and comparison shop for the best credit card.
Related: posts on banking – FDIC Study of Bank Overdraft Fees – Credit Unions Slowly Fill Payday Lenders Void
Comments