Asia
banking
bonds
capitalism
chart
China
commentary
consumer debt
Credit Cards
credit crisis
curiouscat
debt
economic data
Economics
economy
employment
energy
entrepreneur
Europe
Financial Literacy
government
health care
housing
interest rates
Investing
Japan
John Hunter
manufacturing
markets
micro-finance
mortgage
Personal finance
Popular
quote
Real Estate
regulation
Retirement
save money
Saving
spending money
Stocks
Taxes
Tips
USA
Warren Buffett
The FDIC limit has been raised to $250,000 which is a good thing. The increased limit is only a temporary measure (through Dec 31, 2009) but hopefully it will be extended before it expires. I don't see anything magical about $250,000 but something like $200,000 (or more) seems reasonable to me. The coverage level was increased to $100,000 in 1980.
What does federal deposit insurance cover?
FDIC insurance covers funds in deposit accounts, including checking and savings accounts, money market deposit accounts and certificates of deposit (CDs). FDIC insurance does not, however, cover other financial products and services that insured banks may offer, such as stocks, bonds, mutual fund shares, life insurance policies, annuities or municipal securities.
Joint accounts are covered for $250,000 per co-owner. The limit is per person, per institution, so all your accounts at one institution are added together. If you have $200,000 in CDs and $100,000 in savings you would have $50,000 that is not covered.
FDIC is an excellent example of good government in action. The Federal Deposit Insurance Corporation (FDIC) was created in 1933 and serves to stabilize banking by eliminating the need to get ahead of any panic about whether the bank you have funds in is in trouble (which then leads to people creating a run on the bank…)
From an FDIC September 25 2008 news release: the current FDIC balance is $45 billion (that is after a decrease of $7.6 billion in the second quarter). The FDIC is 100% paid for by fees on banks. The FDIC can raise the fees charged banks if the insurance fund needs to get increased funds.
Read more
Unfortunately some companies think the way to make money is to try and con their customers out of cash. Certain industries seem to prefer this tactic: credit cards, banks, printer companies… To avoid rewarding them for behaving badly read: Take That, Stupid Printer!
It refused to print a thing until I replaced the cartridge. But I'm a toner miser…
But my printer's pages hadn't been fading at all. Did it really need new toner – or was my printer lying to me?
…
To find out, I did what I normally do when I'm trying to save $60: I Googled. Eventually I came upon a note on
FixYourOwnPrinter.com
…
covering the sensor with a small piece of dark electrical tape tricked the printer into thinking he'd installed a new cartridge. I followed his instructions, and my printer began to work. At least eight months have passed. I've printed hundreds of pages since, and the text still hasn't begun to fade.
…
many Hewlett-Packard printers can be brought back to life by digging deep into their onboard menus and pressing certain combinations of buttons. (HP buries these commands in the darkest recesses of its instruction manuals
You can believe what I am sure would be arguments by the companies for why breaking customers printers is helpful or you can save money and the environment by realizing that printer companies are notorious for trying to manipulate customers and use the internet to find ways to protect yourself and the earth from such abuse.
Related: Price Discrimination in the Internet Age – $8,000 Per Gallon Ink – Kodak Debuts Printers With Inexpensive Cartridges – Zero Ink Printing – HP Poor Service – Industry Standard?
Poorer Than You posed the question: Where to Stash Your Rainy Day Fund?
One of the most popular places for emergency funds right now, online savings accounts offer the sweet spot of liquidity and interest rate. The funds can be transferred to your checking account within 1-3 days. Recommended account: ING Direct's Orange Savings.
Pros: Interest rate usually meets or beats inflation, transfers to checking account, separation from checking decreases temptation to spend, no minimum balance requirement
Cons: Slow transfers may hinder urgent emergencies, limited by federal law to 6 transfers out of the account per month
…
Personally, I'm using a credit card/online savings account combination right now. After I graduate from college and grow my emergency fund, I'll move most of the fund to a money market savings account, and perhaps keep a couple hundred dollars in cash as well.
Here are my thoughts:
A money market fund is where I used to hold emergency funds, but things have changed. Money market funds are paying less than inflation (especially true inflation – which exceeds reported inflation). Right now high yield savings is where I have my emergency funds. You need to not only pick a good choice but pay attention to see if the marketplace shifts and certain options are not as appealing as before.
I would use a credit card for immediate spending needs and then paying the balance in full with funds from high yield savings. But right now high yield savings accounts pay more than money market funds, so just stay with high yield savings. If money market funds pay more in the future then I would put the emergency funds there.
Related: Personal Finance Basics: Health Insurance – personal finance tips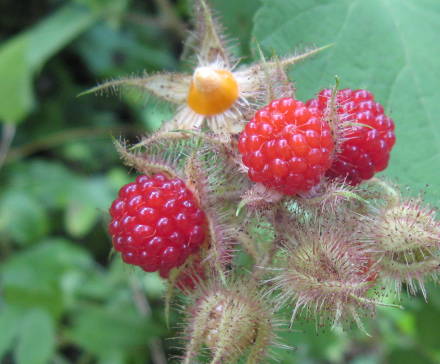 With the drastic increases in food prices recently a home garden an attractive way to save some money. I have planted a garden for several years. Frankly the main reasons I did so had nothing to do with money. I find it cool to plant a seed or small plant and then just water it occasionally and then be able to eat. Plus it is great to just go grab some fresh food and eat it. It tastes great and is healthy.
The increasing price of food it makes it more attractive. I plant a few tomato plants and some pepper and cucumber plants. And then some pea and beans from seed (and I did celery this year – though I didn't realize I was suppose to start them inside 10 weeks early so we will see what happens). I think my total cost was under $30. I would guess all the water I use will be under $5. From that I will get 10+ weeks many tomatoes and green peppers, sweet peppers, hot peppers. The cucumbers and and peas don't seem to produce as long (if I remember right from last year). I am trying to plant some peas from seeds every couple of weeks and see if that works to give me peas for a longer period this year.
I also have a bunch of berries. I have wineberries that just grew themselves (which started as 1 plant 3 years ago and now covers maybe 20 square feet) which are the best thing of all from my garden, frankly (I have never been able to buy any berries nearly as good). And I bought a small blackberry plant 2 years ago which has grown to be quite productive. Last year I had birds eating so many berries I hardly got any. The previous 2 years I could get more than I could eat for several weeks and enough to eat for maybe 4 more weeks total. Any advice on how to keep birds away?
Even while there are some financial benefits I really think the good healthy food and fun is more important.
Related: Backyard Wildlife: Raptor – Food Price Inflation is Quite High – Backyard Wildlife: Fox – Backyard Wildlife: Turtle
This post is included in the Carnival of Personal Finance #157: Third Anniversary Edition
Update: I would not even consider using Vonage. Any company that takes you money using there online site and then refuses to cancel your service without you call them is exactly like the traditional phone companies they try in ads to say they are different than. Then you call and then force your through a ridicules voice mail tree and then they tell you you have to call back between 9-5 on weekdays to have the privilege of not having them take your money. Completely unacceptable behavior. You can get VOIP phone service without a monthly free now via Ooma by purchasing a device to plug your broadband internet connection into (I got mine for $203 via Amazon).
old post:
Cutting expenses is a great way to free up money to add to savings.
A couple years ago I switched to Vonage for my phone service. They provide phone service through my DSL high speed internet line. I play just $18/mo for local and long distance calls (this is for 500 minutes or less – for $29/mo you can get unlimited calling in North America and Europe). I still use my same phone (I just plug my regular phone into a modem they provided). You do lose the ability to make phone calls when the internet is down which happens if the power goes off – people can still leave you voicemail). I have been very happy and get free voice mail and free caller ID.
More recently I picked up a prepaid phone from Virgin. I pay only for the time I use (no monthly charges) – 25 cents a minute for the first 10 minutes any day and 10 cents a minute thereafter. There are no fees for calling from out of your service area and you have a regular cell phone number. They require I add a minimum of $15 every 3 months to the account but if I don't use that much the balance just keep growing. This is ideal for anyone that doesn't spend much time on cell phones. Now some people are very attached to their cell phone. Then this isn't a good way to save money but for those that don't feel the need to to stay in touch at all times this is a good option to stay connected when you want without having to pay high monthly fees.
Together I save at least $35/mo. (over $400 a year) and loose nothing I value. I would have to earn an extra $700, or so, to have the same impact (I have to pay taxes on additional earning).
Comments